Here are some of our recent tile and grout cleaning/sealing jobs in Lincoln CA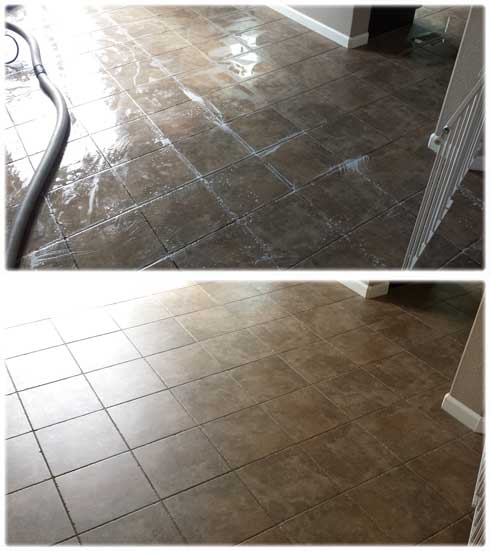 The best way to clean tile floors
Is to hire a professional tile and grout cleaning company.
Not only do we have the equipment to fully rinse
And extract all the dirt and grime hidden away
In your grout lines, but we also know
The best tile and grout cleaning solutions to use.

We also can clean the tile and grout in your home
In as little as an hour or two.
Before wasting hours and hours scrubbing those grout lines,
Give us a call to get an estimate for your floors.
Let us do the labor and get your tile floors back
To the natural condition it was in.

This family bought this home brand new in Lincoln CA
And never had the grout sealed, so soil
Eventually made its way deep into the grout lines.
After rinsing and cleaning the tile and grout,
We also sealed the grout lines to protect their investment.

Give us a call and let us explain our process
And give you an honest opinion as to what your options are.

Gold Coast Flooring - (916) 312 7000
Cost of tile and grout cleaning
Different companies charge different prices for their services.
While some may be cheaper, and some more expensive,
We believe our prices are in between the two.
We charge by square footage, and each job varies
Depending on the soil level and the type of tile and grout.

You can expect to pay on average as little as $.60
Per square foot for man made tiles such as ceramic or porcelain.
Natural stone is a different process and can be anywhere between
$1.00 to $2.00 per square foot depending on what you need done.

Call us for a free in home estimate so we can measure for you
And explain how we clean tile and grout in lincoln ca.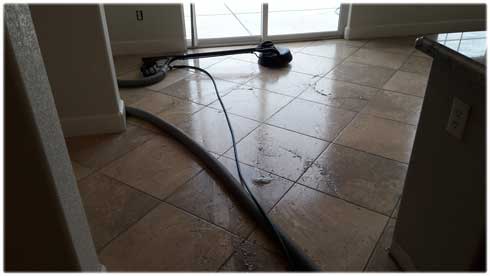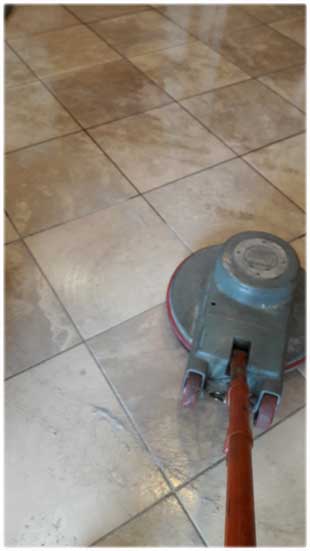 Best tile flooring cleaners
Interested in getting a tile and grout steam cleaner?

Well... Don't.

These steam mops do nothing for your flooring,
And actually end up pushing more soil into those grout lines.
They may seem like they are cleaning your tile surface,
But are actually moving the dirt into the grout lines
Where it gets absorbed and stored.
If you are looking for a do it yourself method for
Cleaning your tile and grout floors, we recommend
Blue dawn dish soap mixed with water.

That's right, Dawn dish soap.

Get about a gallon of water and mix in a few drops of this soap.
A little goes a long way so don't overdo it.
Mop your floor with this solution and scrub grout lines where necessary.
You can buy a grout brush at your local hardware store.
After you are done rinse the floors by mopping with water.
You may have to rinse twice to completely get rid of soapy residue.
We recommend this method for maintenance cleaning small areas
Such as bathrooms or kitchen floors, but if you have a lot of tile flooring
Give us a call to save time and effort.

Gold Coast Flooring - (916) 312 7000
Tile & Grout Cleaning in the Lincoln CA area
Are you looking for a carpet installer in lincoln ca
or carpet repairs and stretching services?
We also do carpet cleaning in lincoln ca
Twelve bridges, Sun City, Del Webb, Lincoln Crossing,
E Joiner, Thunder valley casino, Ferrari ranch,
lincoln hills golf course, 95648, 95658, 95663.
MaryAnn T.
(Lincoln CA)
★★★★★
-
05/28/2016
I am so thrilled with the work this company did.
My home feels so fresh and looks amazing!