Here are some of our recent tile and grout cleaning/sealing jobs in Sacramento CA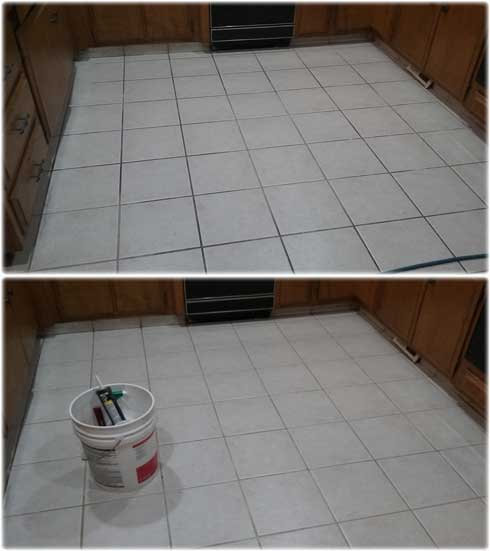 Cleaning tile floors the best way
There are many different chemicals and cleaning
Solutions that you can use for tile and grout,
But that doesn't mean they are the right ones to use.
Many cleaning solutions at your local home
Improvement store actually harm your tile
And can actually cause build up in your grout lines
That will cost 2-3 times more when it is time
To clean and restore your flooring.

Stay away from topical sealers or wax products.
The only tile that should be shiny is
Natural stone, and that is by polishing.
Not by using a 10 dollar product that you can mop on.

Cleaning tile floors the best way is by
Using a mixture of dawn dish soap and water
And then rinsing with water.

Give us a call and let us explain our process
And give you an honest opinion as to what your options are.

Gold Coast Flooring - (916) 312 7000
The cost for steam cleaning tile
Our prices are pretty straight forward
But there are things that can change the price.

For example, excessive dirt and soil or very hard
To clean grout will require more cleaning products
And more time and effort which will end up costing more.

Also sometimes topical sealants or wax coatings
Must be stripped before cleaning tile and grout.
This is restoration and can be 2-3 times the cost
Of cleaning your tile and grout floors.

Next time you are thinking of steam cleaning tile
With products you are unsure about give us a call
And let us give you an honest opinion.

Gold Coast Flooring - (916) 312 7000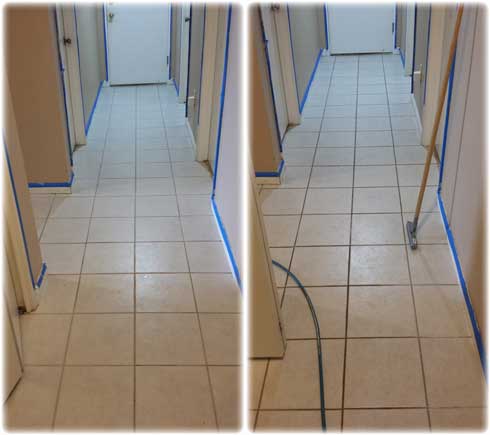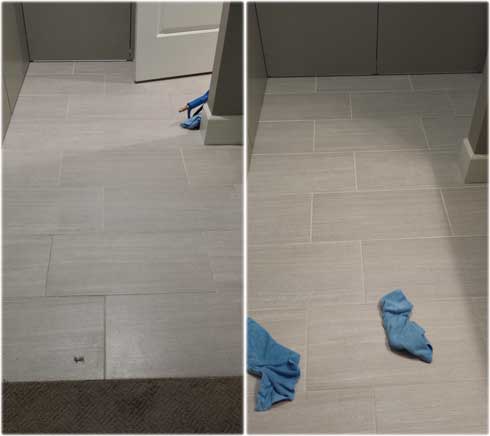 Best grout cleaner
Sometimes your tile is not even dirty,
But your grout lines are as black as can be.
This is because grout is like a sponge
And absorbs all the dirt and grime you are
Spreading around by mopping or steam cleaning.

There are multiple grout cleaning mixtures
That you can learn off of YouTube but if you
Are not careful you can end up discoloring your grout
Or worse, etching and damaging grout.
Never use bleach or acidic properties when cleaning
Grout lines and always make sure to rinse the area
That you are working in.

In this picture you can see how the grout lines
Were dark at the entrance and how we restored them
Back to the original white color.
After cleaning we also sealed the grout lines
To provide protection for years to come.
Tile & Grout Cleaning in the Sacramento CA area
Are you looking for a carpet installer in sacramento ca
or carpet repairs and stretching services?
We also do carpet cleaning in sacramento ca
Land park, greenhaven, rosemont, keifer,
la riviera, american river college, arden,
arcade, fulton, carmichael, fair oaks,
Rancho cordova, zinfandel, white rock,
North sacramento, 95826, 95864, 95825,
95818, 95831, 95608, 95670, 95628.
Boston T.
(Sacramento CA)
★★★★★
-
04/19/2016
After calling multipl companies in the area,
We just felt right with GC flooring and used them.
The whole process was stress free and very quick
Which was a plus for us. The results are amazing
And we will definitely use them again!