Here are some of our recent carpet cleaning El Dorado Hills CA jobs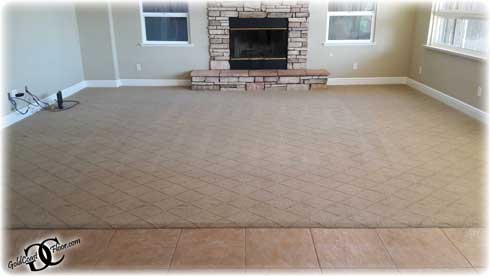 Best professional carpet cleaning services
Moving into a new home and need the carpets cleaned?
This cleaning job was for a family moving from the United Kingdom

There was over 3,000 square feet of carpet to be cleaned,
And they were on a strict deadline to have the job done before moving in.
We were able to get them in the following day and they were thrilled
To move into a nice clean home.
We understand how stressful it can be to relocate into a new place.
Between painters, cleaners, movers, and other service providers,
Many schedules may conflict and if one company misses an appointment
All the other companies get mixed into a mess.

El Dorado Hills carpet cleaning services
Interested in how long carpet cleaning takes to fully clean and dry?
Click here - How long does carpet take to dry?
To see our process and the average dry times for your carpet.

This picture is from the main stairway and you can clearly see
How soiled the carpets were and the HUGE DIFFERENCE carpet cleaning
Can make in your home.

Give us a call and let us get you going in the right direction
And give you an honest opinion as to what your options are.

Gold Coast Flooring - (916) 312 7000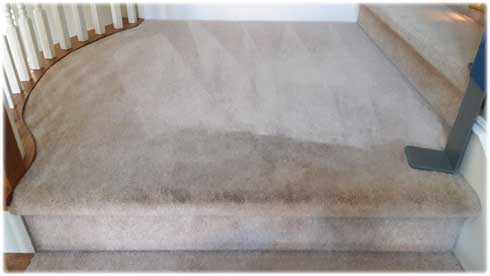 CONTACT FORM
Monique S.
(El Dorado Hills CA)
★★★★★
-
08/25/2016
We live in the Serrano community,
And are thrilled to have hired Gold Coast Flooring
To do our carpet cleaning service.
We also do carpet cleaning in:
Antelope
,
Carmichael
,
Citrus Heights
,
Elk Grove
,
Fair Oaks
,
Folsom
,
Gold River
,
Granite Bay
,
Lincoln
,
Loomis
,
Natomas
,
Newcastle
,
Orangevale
,
Rancho Cordova
,
Rocklin
,
Roseville
,
Sacramento
and more...
Zip Codes: 95762