Here are some of our recent carpet repair Elk Grove CA jobs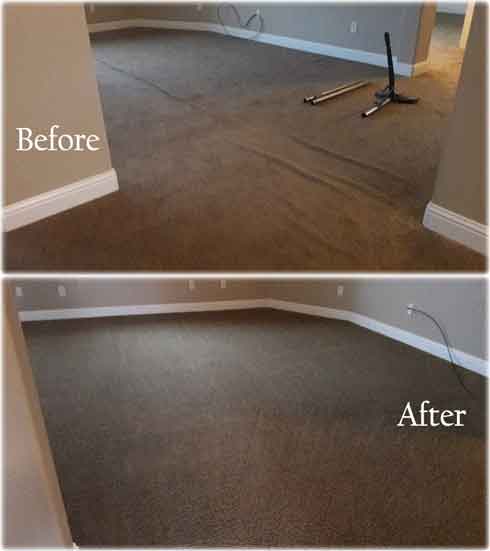 Carpet stretching services
You can see in this before and after picture what an amazing
Difference carpet stretching and carpet cleaning can make in your home.

We were hired to stretch and clean this home for a family
That were in the process of moving in.
They needed to get the carpets stretched and cleaned
Before moving all their furniture in, which makes
The stretching and cleaning process much easier.

We stretched the carpets, deep cleaned the carpets,
And when we were done, our customer could not believe
The amazing difference we made in their new home.

If you need carpet repairs or stretching and cleaning
Give us a call and let us explain our process
And give you an honest opinion as to what your options are.

Gold Coast Flooring - (916) 312 7000
We service the Elk Grove area
Are you looking for a carpet cleaner in elk grove ca?
We also do tile and grout cleaning in elk grove ca

Laguna - bond, sheldon,
Franklin blvd, bruceville rd, eg florin,
Calvine rd, Bradshaw, Grant line,
95757, 95624, 95758, 95828, 95829.
Richard B.
(Elk Grove CA)
★★★★★
-
2/22/2016
I cannot believe I waited so long to have my carpets
Stretched and cleaned by a professional.
I highly recommend Gold Coast Flooring.